Ride On, The Brian Smith Memorial Ride
---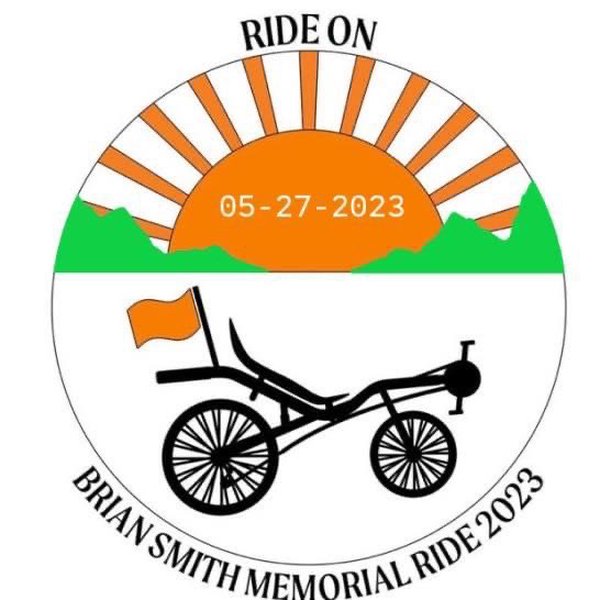 The Hank Poore Foundation is thrilled to present the 1st Annual Ride On - the Brian Smith Memorial Ride. This will be a special event honoring Brian, who embodied everything that the Hank Poore Foundation represents.
The mission of the Hank Poore Foundation is to provide opportunities and experiences for people with disabilities which will foster authentic connections between individuals, groups and community. The Hank Poore Foundation (HPF), founded by a small group of family and friends in 2020, was established with the goal of providing community, connection, and support to people with disabilities.
Brian Smith was a head injury survivor and avid bicyclist. After an accident left Brian unable to walk, he couldn't participate in athletics, which was a large part of his life. He lost contact with previous teammates and friends, becoming isolated and depressed. Eventually, he discovered that he could ride a recumbent bike, and ride he did, logging thousands of miles on his bikes over many years. This enabled him to exercise and re-engage socially, making many new friends all throughout the state, region, and country. Brian was able to share his love of cycling with Hank Poore by giving him his first recumbent bike. As they say: the rest is history! Hank rode that bike, and all the ones that followed, all over the country.
Both Hank and Brian have understood the value of inclusivity of recreational opportunities for all individuals, regardless of ability/disability. When Brian Smith passed unexpectedly in 2022, the Hank Poore Foundation decided to honor this young man and his connection to the Foundation's mission by organizing this annual ride. We are hopeful that the funds raised from this ride will provide others in our community with the same recreational opportunities and resulting friendships that Brian enjoyed for many years. 
Date
May 27, 2023

Location
Braughton Park
13153 US Route 11
Fosters, Alabama 35463